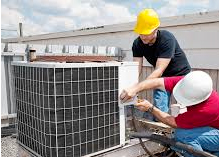 AC Installation, Repair & Maintenance
---
24/7 EMERGENCY SERVICE, CALL US ON 050 2420957
Whether you are looking for an AC repair company in Dubai or need to have a proper AC maintenance system within your property – Nathan Star Technical Services LLC is the way to go! Nathan Star Technical Services LLC (NSTS) is a leading air conditioning company in Dubai with years of continual service in air conditioning maintenance; AC installation and other air conditioning services in Dubai as well as other Emirates. Our engineers operate throughout UAE and neighboring countries.
To get their support in terms of AC repairing in Dubai or AMC on AC maintenance Call us 050 2420957.
Office AC maintenance in Dubai can be a difficult task. Also, AC maintenance for large properties in UAE needs full-time support. Hence, appointing a professional to repair AC in Dubai or to maintain it is ideal – and who better than NSTS!
NSTS has been a renowned name in AC Installation, AC repair & as and AC maintenance companies in Dubai, UAE. We have authorized service providers for residential buildings and villas including commercial apartments and properties such as warehouses, factories, industries, etc. We specialize in sales, design, supply, installation, annual maintenance contracts AMC, and servicing of all types and makes of AC systems, providing comfort to the many corporate, offices, and homes in Dubai.
As part of the NSTS air conditioning service in Dubai, we understand and provide a comprehensive solution to properties. NSTS plans in money-saving preventatives as well as offers the best AC repair and air conditioning maintenance costs. Nathan Star Technical Services also has a great base of clients from construction companies; engineering companies; pharmaceuticals, hospitality companies, hotels, and restaurants; IT-software establishments, entertainment centers; offices as well as residential structures and homes. The equipment range dealt with by us includes the window, split, cassette, ducted split, inverter, VRV, VRF, and central HVAC systems. We use environment-friendly refrigerants.
NATHAN STAR specializes in AC installations, AC repairs in Dubai, AC maintenance as well as other fitted air conditioning systems. With unbeatable prices and the highest quality service, we have been able to establish a great client. To experience it yourself call us for air conditioning maintenance, air conditioning repair, and added air conditioning service in Dubai. NSTS also provides portable air conditioning units. We safeguard you're your system through regular AC maintenance in Dubai. We service all the parts under AC maintenance in Dubai such as filters, coils, fins, drains, etc. At NATHAN STAR we understand that maintenance of your AC units is very important for effective operation. Thus, enabling you to have the temperature you desire in the heat of UAE! For assistance call our AC technicians on 050 2420957 today!!
CHECKOUT OUR CATEGORIES FOR AC REPAIR & AC MAINTENANCE IN DUBAI, UAE:
AC repair & AC maintenance for commercial properties
For commercial properties, AC maintenance needs to be reliable and efficient. NATHAN STAR offers the best commercial air conditioning services in Dubai as well as in other GCC countries. Our AC maintenance services in Dubai allow your business to uphold an excellent environment. NSTS AMC for air conditioning also works towards reducing your energy costs & creating lesser financial headaches. You may own multiple properties, hotels, or simple offices – NSTS ensures to keep it up with an ideal temperature. Through our commercial AC repair & AC maintenance services in Dubai, we provide a productive & comfortable working environment. We also offer prompt and on the call AC repair service in Dubai for commercial properties. The unpredictable season in the UAE can strain your AC. Thus, we have a Dubai AC technician on the call. NATHAN STAR has experience in every sector, that helps us deliver expert commercial air conditioning systems for any environment. For AC repair in Dubai or AMC on AC maintenance Call us 050 2420957.
AC repair & AC maintenance for residential properties
They say, "your home is where your heart is", at NATHAN STAR we make sure that your heart is at home! With our AC repair and AC maintenance services in UAE, we create a perfect livable space. NSTS AC maintenance services in Dubai offer you a suitable environment as per your preference. Let your family, friends, and guest enjoy being at your home with our AC maintenance services in Dubai, UAE. NSTS also offers AC maintenance in Dubai with residential packages. Speak to a technician to understand what will suit your residential the best Call us 050 2420957. For further enquiries on AC repairing in Dubai or AMC service in Dubai on AC maintenance send us an enquiry right away!
WHAT WE DO
AC DUCTING
WE CAN SOLVE ALL BRANDSAC TECHNICAL PROBLEMS
98% of our customers setisfied with our service
To get NSTS support in terms of AC repairing in Dubai or AMC on AC maintenance CALL US ON 050 2420957
Frequently Asked Questions